Teltonika Networks merupakan bagian dari Teltonika IoT Group yang memiliki pengalaman selama 22 tahun dalam mengembangkan IoT business. Teltonika Networks berasal dari Lithuania. Design dan manufacture semua dilakukan di Lithuania menjadikan produk Teltonika reliable, secure, easy to use dengan kualitas Eropa. Jenis produk Teltonika Networks adalah Modem, Gateways, Routers, Switches dan IoT Platform.
Keunggulan dari produk Teltonika adalah kualitas Eropa dengan harga terjangkau dan memiliki Remote Management System untuk me-manage dan memonitor device Teltonika.
DI Indonesia, Teltonika Network memfokuskan bisnisnya pada Solusi Router.
Router Teltonika dilengkapi dengan pilihan koneksi wireless dan wired serta teknologi yang dapat menghubungkan people, mesin dan infrastruktur untuk banyak sector pasar. RUT seri pada Teltonika Network dirancang untuk dapat diimlementasikan dengan mudah pada kondisi konektivitas yang menantang serta Teltonika RutOS yang berbasis Linux Open WRT telah menjadi salah satu operating system pada router yang paling banyak memiliki fungsi di market.
Untuk me-manage Router-nya, Teltonika memiliki Remote Management System (RMS) yang didesain untuk para pengguna bisa dengan mudah monitor dan manage semua alat Teltonika Networks.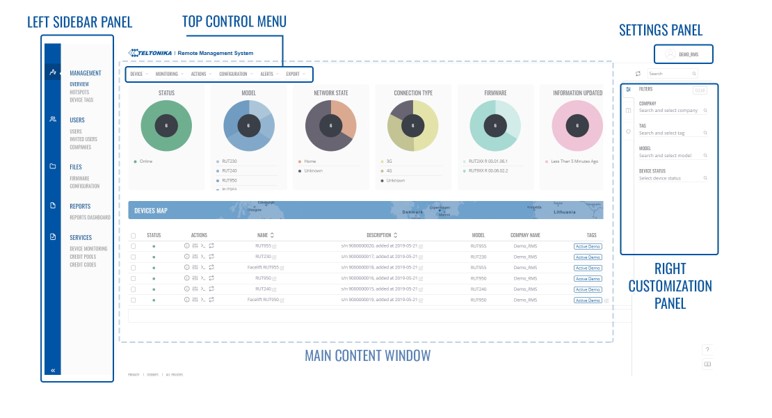 Ada 3 produk yang menjadi best seller pada Solusi Teltonika Network yaitu :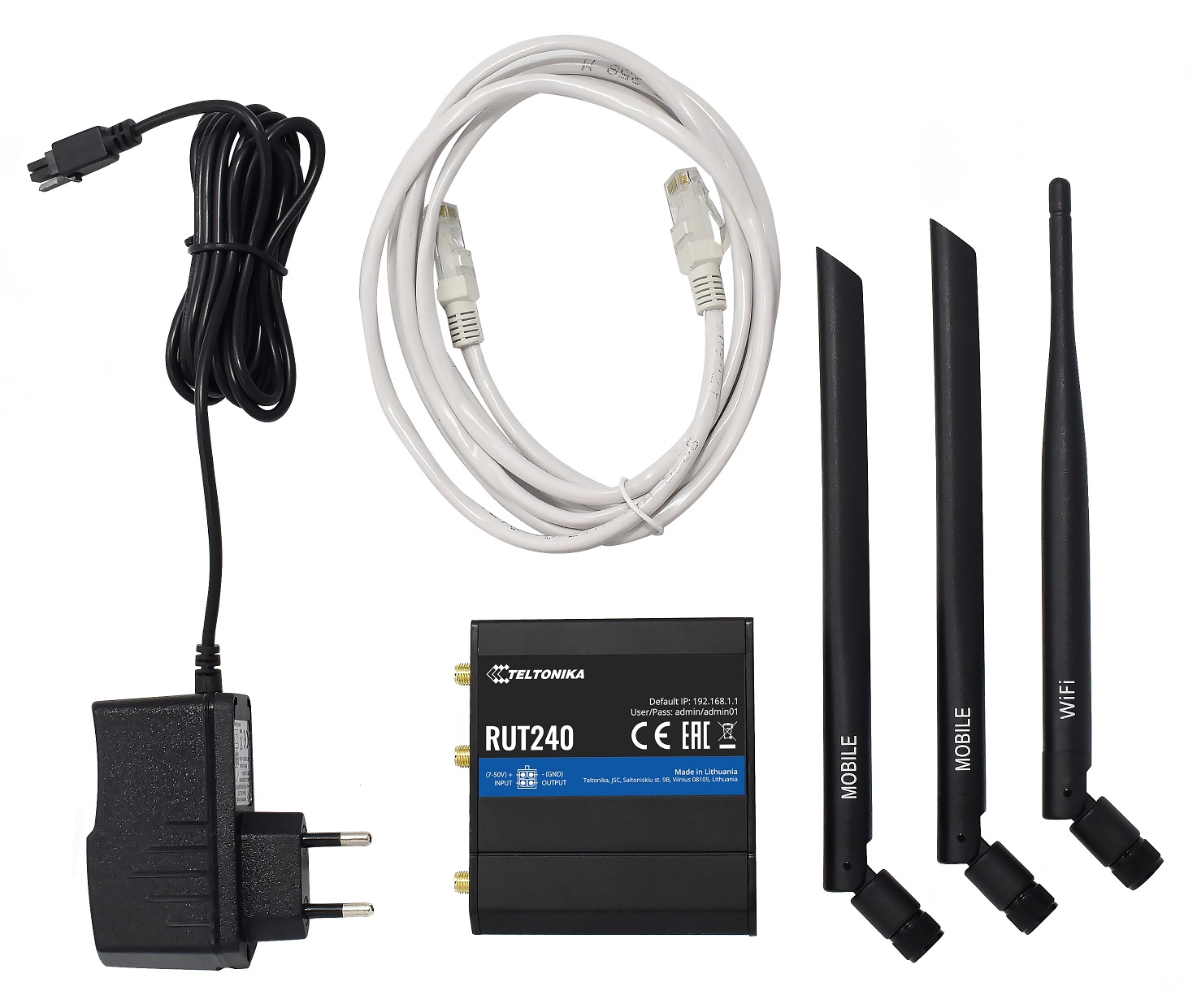 1. RUT 240
RUT240 merupakan router industrial 4G LTE Wi-Fi best seller untuk profesional M2M dan aplikasi IoT dengan kecepatan up to 150 Mbps. RUT240 banyak digunakan untuk 4G backup, remote connection, advance VPN dan service tunneling pada Solusi IoT networks.
WAN failover pada RUT240 dapat menjalankan proses secara otomatis perpindahan koneksi kepada backup alternative jika terjadi masalah pada koneksi.
Wi-Fi dapat berfungsi pada Wi-Fi sebagai access point dan juga sebagai Station Mode pada saat bersamaan.
Dengan ukuran yang compact namun powerfull, RUT240 dilengkapi oleh 2 x Ethernet dan Wireless interfaces dengan fungsi Hotspot yang memberikan koneksi internet yang aman untuk aplikasi industrial dengan menggunakan RUT OS software dan fitur keamanan seperti OpenVPN, IPsec, Firewall, Hotspot, SMS control dan RMS support.
Use case untuk RUT240 : Untuk koneksi internet di daerah terpencil, seperti untuk kantor dan sekolah, remote monitor water management system, remote managed photo booth, serta door automation.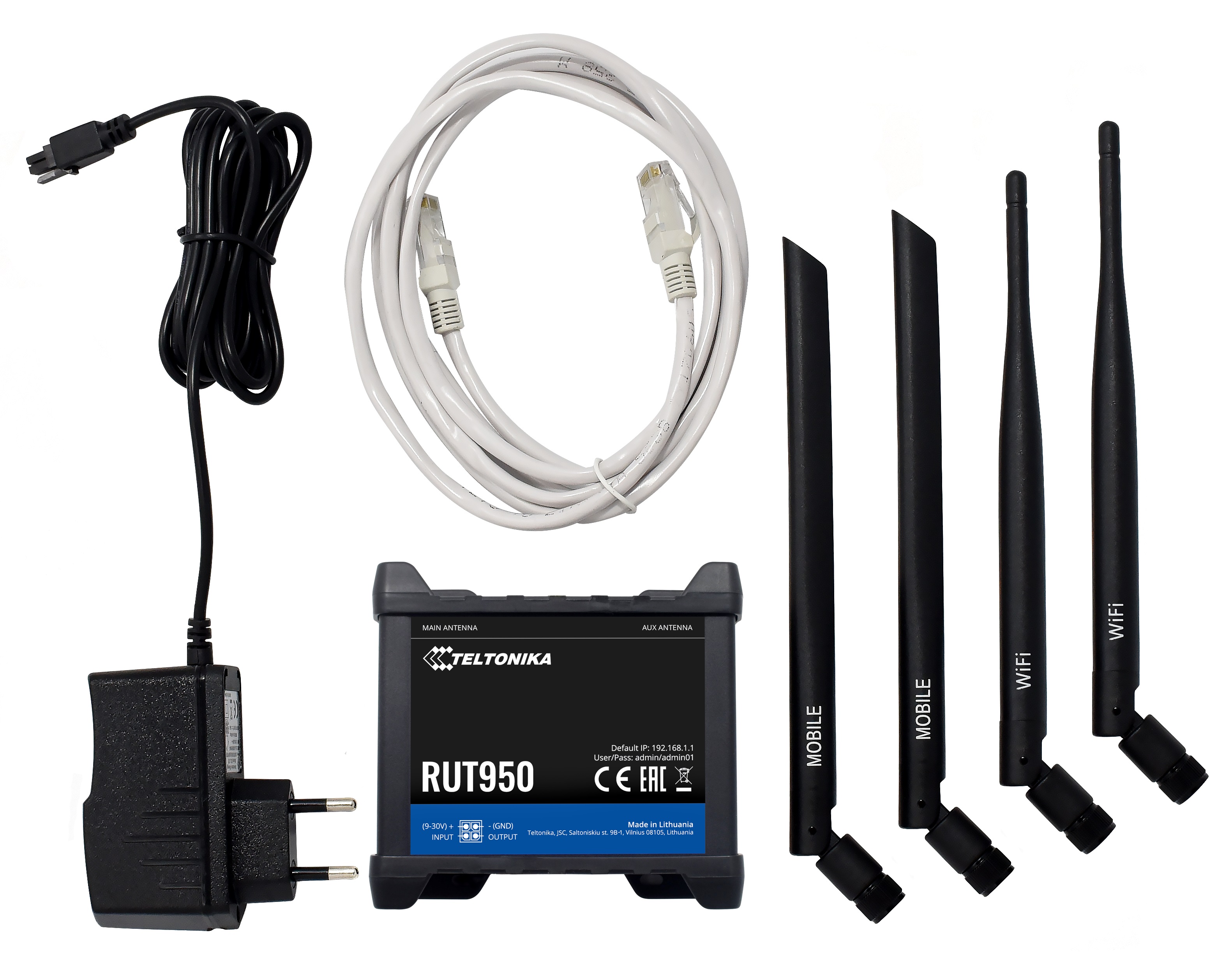 2. RUT 950
RUT950 merupakan high-performance industrial 4g LTE Wi-Fi router yang didesain sebagai main/backup sumber internet serta memberikan koneksi internet yang dapat diandalkan dengan tingkat data thoughtput dan redundancy yang tinggi.
RUT950 memiliki 4 Ethernet ports, 2 external SIM holder, digital I/O dan status signal pada LED indicator serta sudah dilengkapi RUT OS software dan fitur keamanan seperti multiple VPN, Firewall, Hotspot,Auto Failover, Load Balancing, SMS control dan RMS support.
Connectivity pada 4G/LTE (Cat4) ,3G and 2G kecepatan up to 150Mbps dengan WAN failover serta Dual SIM dan Wi-Fi dengan fungsi Hotspot.
Use case untuk RUT950 : 4G connectivity untuk retail – 1 device dapat provide concurrent Wi-Fi service untuk up to 100 users (barcode, scanners), dan memiliki dual SIM failover (wired WAN& 4G LTE) serta ATM connectivity menggunakan industrial cellular router dengan 4G LTE connectivity sebagai sumber utama/backup konektivitas antara ATM dengan system central Bank.

3. RUT955
RUT955 merupakan high-performance industrial 4g LTE Wi-Fi router kecepatan up to 150Mbps yang dilengkapi GPS.
Fitur RUT955 meliputi Ethernet, Digital dan Analog I/O, RS232, RS485, GNSS(GPS), micro SD dan interface USB yang dapat diterapkan pada berbagai scenario aplikasi industri.
Koneksi redundancy via Dual SIM failover dan dilengkapi dengan RutOS yang memiliki fitur software yang advance seperti Modbus, SNMP, TR-069, NTRIP, MQTT, multiple service VPN serta custom GNSS tracking protocol yang compatible dengan Global AVL tracking platforms.
Use case untuk RUT955 : Public Transport connectivity, Solusi camera surveillance, dan digitalizing slot machines.
For more information :
sales.teltonika@metrodata.co.id