Evans S.W. Tu, President and CEO of Synnex Technology International Corporation, was named an ITRI Laureate, an honor which was bestowed by the ROC's President Tsai Ing-wen. We express our congratulations and thanks for Tu's leading innovative contributions and accomplishments in the information and communications technology industry. President Tsai said at the ceremony that ITRI Laureate Evans S.W. Tu pioneered the professional distribution business model, a model which has made IT channels indispensable in the high-tech industry chain. She added that Tu has led the Synnex Group to be a leading ICT and semiconductor distributor in both the Asia-Pacific and the world, and that Tu is an outstanding industry leader. In the future, Tu will be a primary force in the continued innovation and development of the Taiwan technology industry on the world stage.
In order to promote the development of technology, the Industrial Technology Research Institute has established a lifetime honorary title, "ITRI Laureate". This title commends those people who have produced outstanding achievements in the areas of industry management, technological research and development, technological innovation, and those who have made outstanding contributions to the development of the nation's industries and the improvement of the people's well-being. The meeting of the ITRI Laureates is also a think-tank whose opinions have considerable influence on the direction of government and industry policy.
Chih-Kung Lee, chairman of the ITRI, said that the seven new laureates for this year include TSMC Chairman Mark Liu, and TSMC CEO C.C. Wei, former president of Academia Sinica Wong Chi-huey, former superintendent of National Taiwan University Hospital and NTU emeritus professor Lee Yuan-Teh, the William H. Gates professor of computer science at Harvard University Kung Hsiang-tsung, Wistron Chairman Simon Lin, and President and CEO of Synnex Technology International Corporation Evans S.W. Tu. The seven new laureates are pioneering figures in the semiconductor, ICT, biotechnology and medical, and artificial intelligence (AI) industries; and will no doubt shape future trends for the next generation.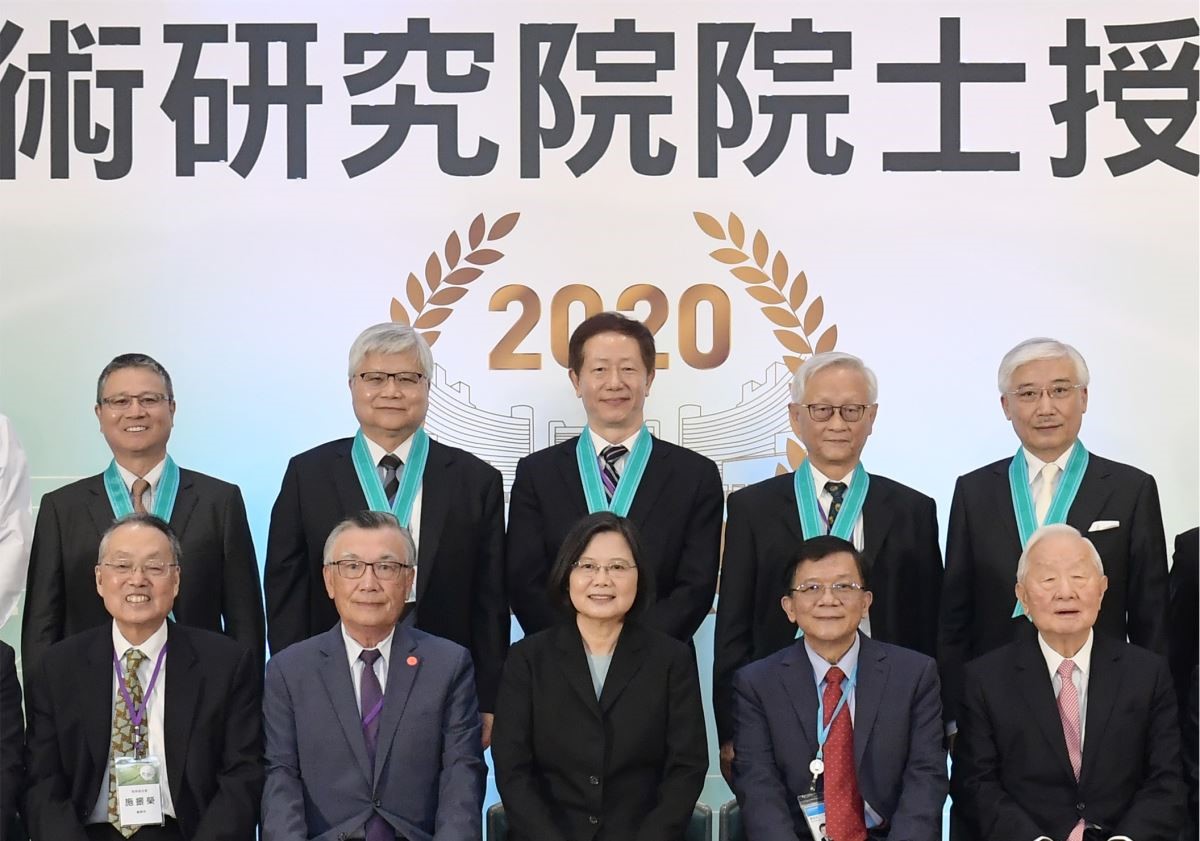 Evans S.W. Tu invested in the ICT industry in 1976, and founded Synnex Technology International Corporation in 1988. For the past 40 years, he has invested in Taiwan's electronics technology industry. Synnex's growth during the microprocessor boom of the late 20th century was led by the outstanding management of Evans S.W. Tu. He has since been hailed as one of the "Top Ten Key Figures in the Developmental History of the Information Industry in Taiwan," and has been recognised by the Harvard Business Review as one of the top ten Taiwanese CEOs three consecutive times. Moreover, Evans S.W. Tu was the first ITRI Laureate selected owing to outstanding contributions to the ICT and semiconductor channel distribution.