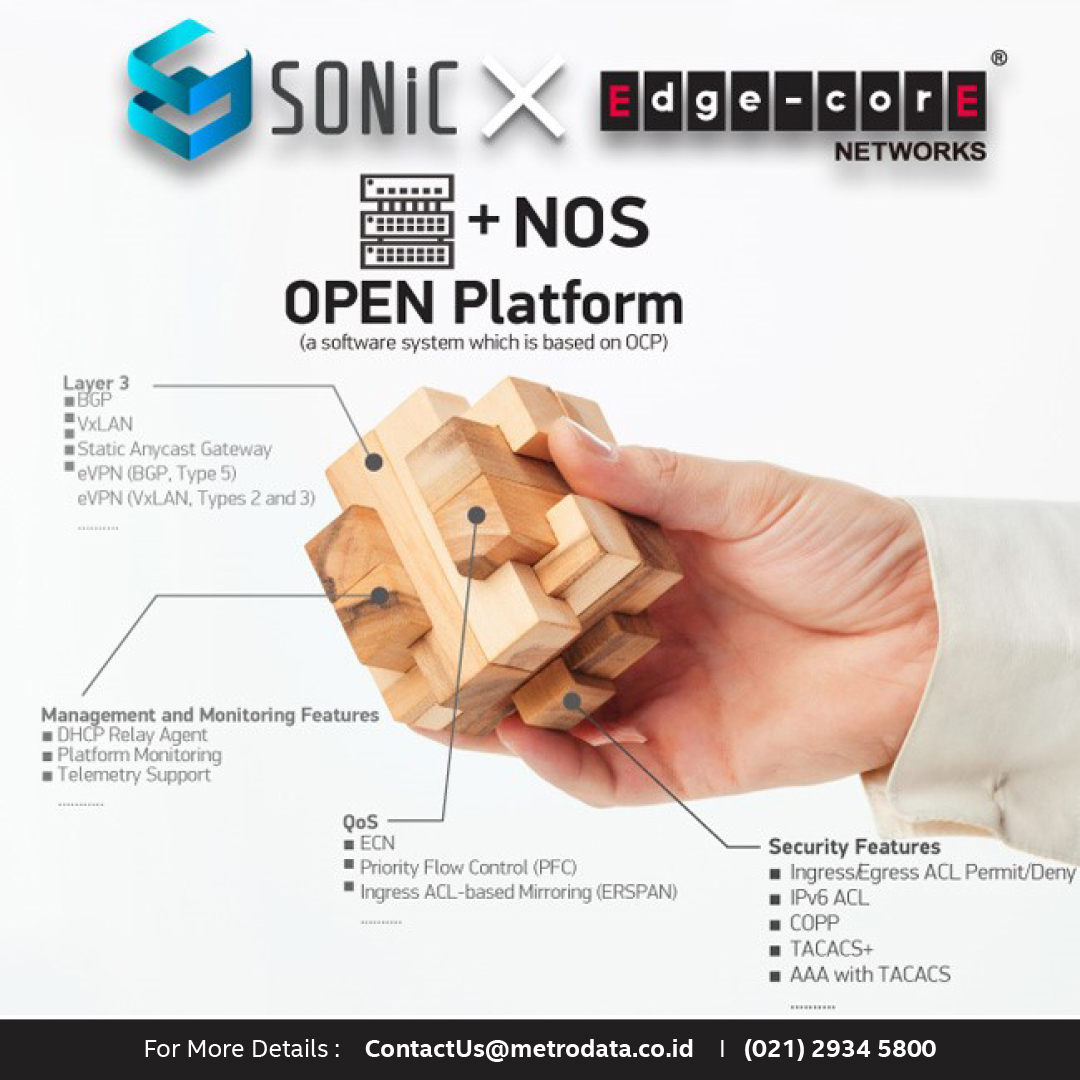 #Edgecore is bringing an Open, Production Ready, Commercially Deployable distribution of #SONiC (Software for Open Networking in the Cloud) on Edgecore platforms!
We supports SONiC across the full spectrum of bandwidth devices – from 1G up through 10G & #25G Leaf switches, and then #100G & #400G for the Spine or Super-Spine layer.
With the SONiC offerings from Edgecore, #datacenter operators can benefit from #openness, while doing so with a proven, validated & supported software offering!
For more information :
ContactUs@metrodata.co.id
021-29345800